X
Search properties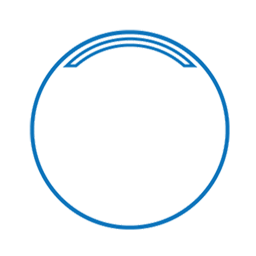 Rare private house in Rechavia bordering Talbiyeh
City: Jerusalem
Neighborhood: Rehavia
ID.
Jerusalem
8 ROOMS
4 BATHS
523 SQ. M.
5630 SQ. FT.
balconies - 100 SQ. M.
Garden - 350 SQ. M.
Price upon request
Didn't find what you are looking for ?
The property
Right next to the famous Rechavia windmill and France square, this is a uniquely designed house with a remarkable front facade and surrounded with a private beautiful and well-kept garden.
This house is a piece of living history; the house was planned and designed by the architect Dr. Rafael Ben Dor and built in 1934. After the establishment of the state  of Israel, the building was purchased by Mr. Daniel Oster, the first mayor of Jerusalem in the State of Israel. The house was declared a conservation building, and recently underwent a thorough renovation that includes strengthening, replacing all its infrastructure systems and renovating the interior of the apartments with a high level of construction and quality.
The house and the surrounding gardens are on private land with an area totaling 640 sqm (6,900 SQF). The house is built on 3 levels and an additional basement, totaling 523 sqm (5,630 SQF).
The house contains three residential apartments, one on each floor;
Ground floor apartment with an area of ​​235 sqm (2,530 SQF) and a basement with an area of ​​13 sqm (140 SQF). Consists of a wide open space living room and dining area, and 3 bedrooms one of them a huge master with an on-suit and a jacuzzi. This apartment has a basement with a well equipped gym and a dry sauna.
First floor apartment with an area of ​​200 sqm (2,150 SQF) , consist of open space, living room and dining area, 2 bedrooms and a study room.
Second floor apartment with an area of ​​75 sqm (800 SQF) with a roof terrace of an area of ​​100 sqm (1,080 SQF).
An elevator connects the floors of the house and each apartment has a private parking spot in the back of the house.  
This property has unused building rights of ​​approx. 600 sqm (5,630 SQF) that could be obtained for additional 2.5 floors on top of the house.
This property is offered for sale either as an entire house with the building rights, alternatively, each of the first two floor apartments is offered for sale by itself.
READ MORE
<
READ LESS
<
Features
Neighborhood
Garden Area
Air conditioning
Architectural Design
Renovated
Storage
Preserved Building
Succah Balcony
Furnished
Shabbath Elevator
Electrical Appliances
3 Private parkings
Surrounding garden
Private gym
4 Air exposures
1000 sqf roof terrace
OREN COHEN
CEO & Founder of Oren Cohen Group
About the neighborhood
Rehavia
READ MORE
<
Didn't find what you are looking for? Contact us
Lorem ipsum dolor sit amet, consectetur adipiscing elit, sed do eiusmod
tempor incididunt ut labore et dolore magna aliqua. Quis ipsum suspendisse